Price

RM65.00

Product SKU
IV-058A
Brand
OEM
Size (L x W x H)
21 cm x 34 cm x 36 cm
Reward Points
73
Availability
In Stock
Shipping Fee
Quantity
Description
Highlight
DETAILS
7.5L Size Car Fridge
New Design!! Portable Car Electronic 2-in-1 Cooling & Warming Refrigerator Fridge Storage 7.5L
Latest Design!!! +3 Cup Holder Outside Fridge!!
Product Features:
Storage of drinks and foods for journey, picnic, camping, yacht and at home or in the office
To ensure a better refrigeration effect in a short time, please put pre-frozen drinks and fruits
Portable & easy to carry everywhere
Dual Function: Cooling & Warming
Note:

The car fridge is not for frozen purpose, but to keep or maintain cold foods/drinks cold or hot foods/drinks hot
It take 15 - 30 minutes to cold or warm the foods/drinks
In order to reach the ideal result of cooling / warming, you can per-frozen or pre-heat your foods/drinks before put into the fridge
When you wants to switch from Cold to Hot or vice verse, you need to turn OFF the power source for about 30 minutes
Specifications:
Power: AC 220V (Home power outlet) or 12V DC Adapter (for car / yacht use)
Refrigeration Power: 48 - 65 W
While refrigerate, the temperature is about 15 - 25°C lower than the room temperature
Warming Power: 30 - 55 W
While warming/heating, temperature able to reach 60°C (±5°C)
Capacity: 7.5L (Mistake on packaging box which state only 7L, the actual storage capacity is 7.5L)
Power Cord Wire: 175cm long
Green / Red LED lights for convenient mode indication
Dimension:

Full body size: 30cm x 31cm x 17cm
Inner size: 19.5cm x 21.5cm x 15cm

Material: PP
Suitable almost to all car vehicles
Parcel Size: 21x34m36 cm
DETAILS
7.5L Size Car Fridge
New Design!! Portable Car Electronic 2-in-1 Cooling & Warming Refrigerator Fridge Storage 7.5L
Latest Design!!! +3 Cup Holder Outside Fridge!!
Product Features:
Storage of drinks and foods for journey, picnic, camping, yacht and at home or in the office
To ensure a better refrigeration effect in a short time, please put pre-frozen drinks and fruits
Portable & easy to carry everywhere
Dual Function: Cooling & Warming
Note:

The car fridge is not for frozen purpose, but to keep or maintain cold foods/drinks cold or hot foods/drinks hot
It take 15 - 30 minutes to cold or warm the foods/drinks
In order to reach the ideal result of cooling / warming, you can per-frozen or pre-heat your foods/drinks before put into the fridge
When you wants to switch from Cold to Hot or vice verse, you need to turn OFF the power source for about 30 minutes
Specifications:
Power: AC 220V (Home power outlet) or 12V DC Adapter (for car / yacht use)
Refrigeration Power: 48 - 65 W
While refrigerate, the temperature is about 15 - 25°C lower than the room temperature
Warming Power: 30 - 55 W
While warming/heating, temperature able to reach 60°C (±5°C)
Capacity: 7.5L (Mistake on packaging box which state only 7L, the actual storage capacity is 7.5L)
Power Cord Wire: 175cm long
Green / Red LED lights for convenient mode indication
Dimension:

Full body size: 30cm x 31cm x 17cm
Inner size: 19.5cm x 21.5cm x 15cm

Material: PP
Suitable almost to all car vehicles
Parcel Size: 21x34m36 cm
PHOTOS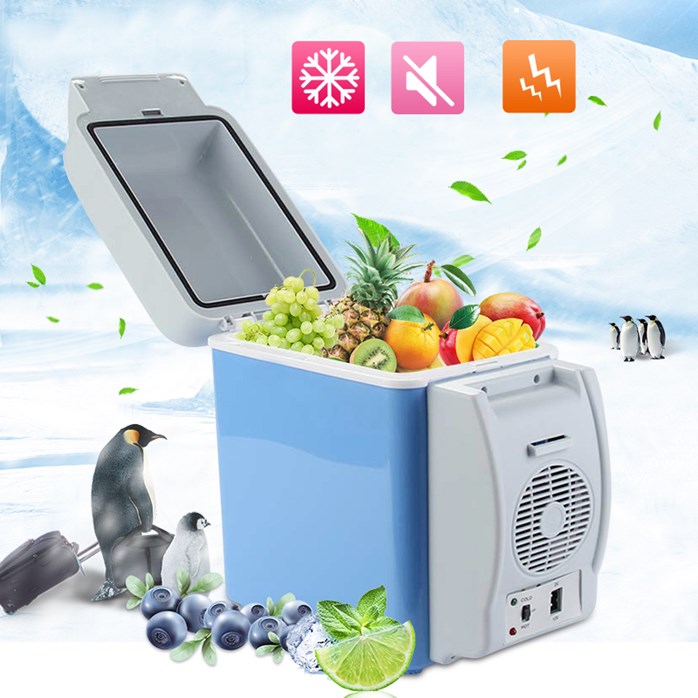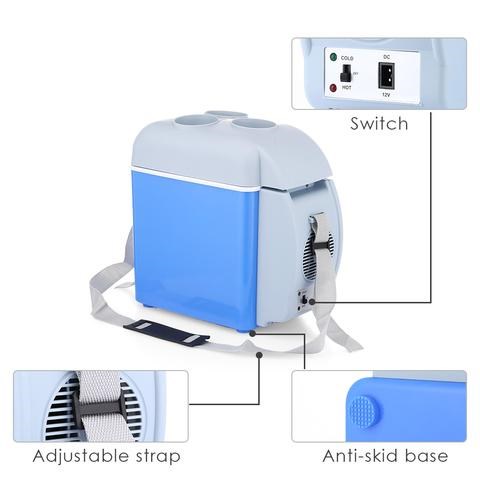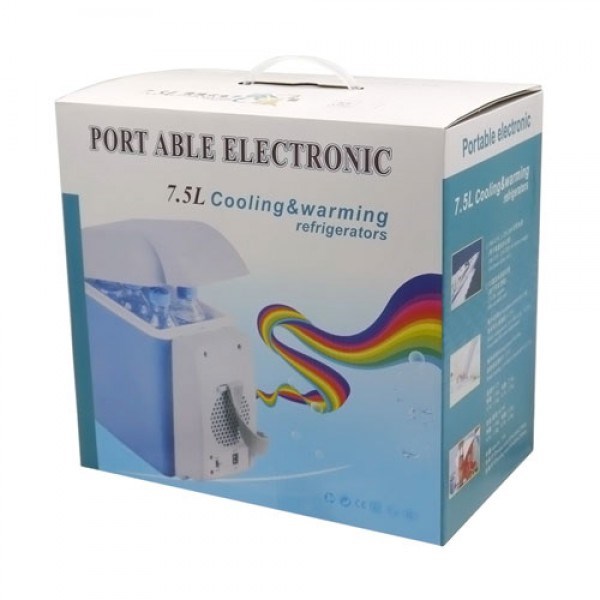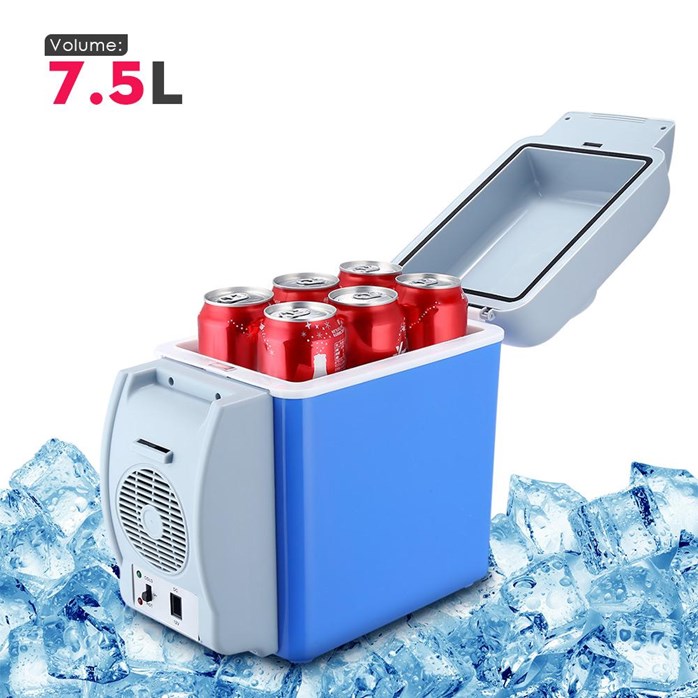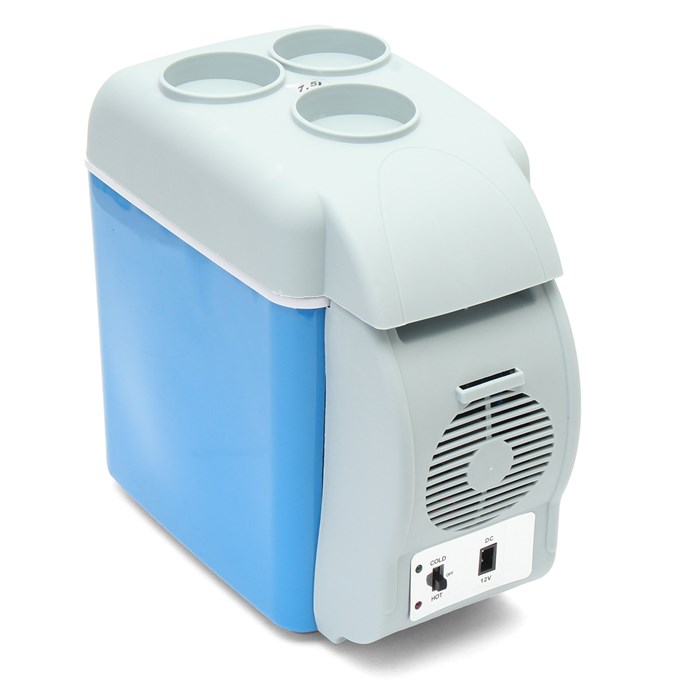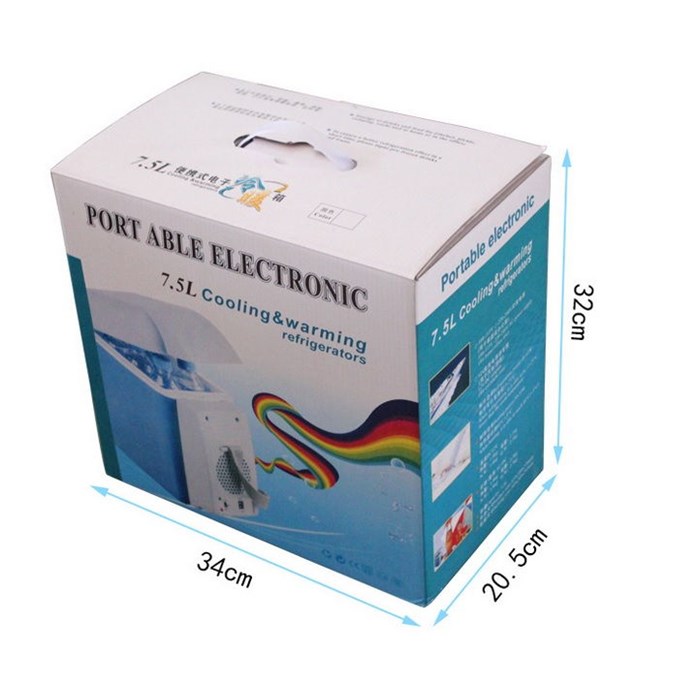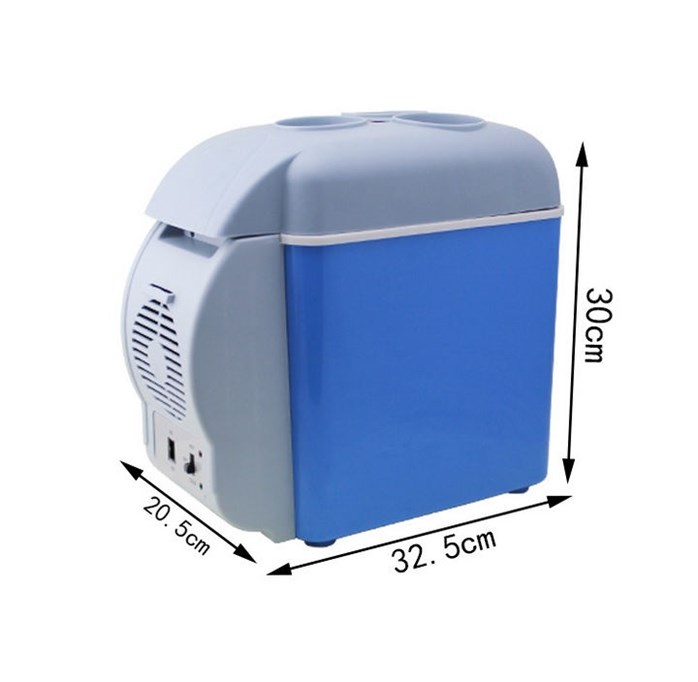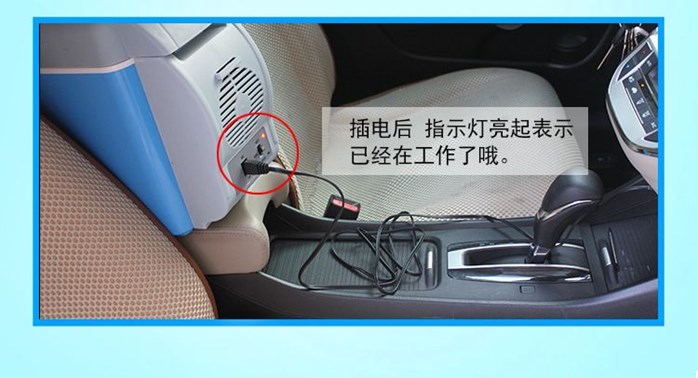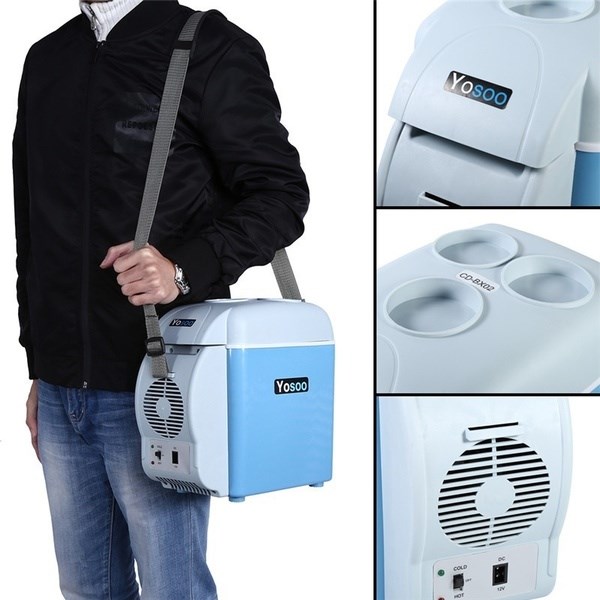 Reviews (0)
view all
back